Jodie Finney
Goals, they're a love/hate relationship.
Do I have a 2020 goal, yes? (eye roll) As I stated in the title of this post, goals for me are a love/hate relationship. I love goals because they give me something to strive for…something other than wiping butts and cleaning dirty dishes. I hate them because, by February, I have pretty much failed and then feel like shit. The cycle starts over, and by July, I have relinquished it all to Whispering Angel by the pool.
Do I hope this new decade will be different? Yes, I think it will be. What gives? Well, my life's wants, needs, and expectations have changed for me as I have hit my 40s, my children have grown up a little, my understanding of "self" has grown, and I have learned that saying "no" is very liberating. I realize I sound like a Glamour magazine article, but it is true, at least it has been for me.
So, what is my goal? I want to be a traditionally published children's book author. This post will be about understanding what that road looks likes. A road by the way that is a roughly 26.2-billion-dollar industry, and unless you are Beyoncé, married to a publisher or have a best friend in the biz; it's an industry that is incredibly hard to break into.
Then what's the point, why bother? I do believe that telling others your goal and bringing them into your world will help get you to the end. When you have those around you supporting you up that mountain, it makes the party at the top more fun. And I hope sharing a little knowledge of the industry I am playing in will help all my cheerleaders get me to the end.
So, here is the 411 on children book publishing as I have learned it.
When I tell people I am writing picture books, they are immediately intrigued and want to read them. "Well, where is it? Can I get a copy?" These are the usual responses I receive. At which point I say I don't have a physical book yet, that I'm just writing the manuscript in the hopes to get published. This answer launches me into a complicated explanation of my goal and the process of getting a children's book published.
There are mainly two ways to get your book out into the world: self-publishing or traditional publishing. (There is something called hybrid publishing or vanity press, but for now, we're going to stick with these two major avenues.)
Self-publishing is all me. I write, find the illustrator, produce, sell, distribute all of it myself. I take on all the costs and reap all the benefits. But it all weighs on my shoulders. And to be on every bookshelf across America as a self-published book doesn't ever happen.
I could get my books out to the world much more quickly if I self-published them. And let me be clear, there is nothing wrong with self-publishing your pride and joy. However, I have chosen to take a different path for now.
Traditional publishing is the current direction of my work. To be traditionally published means that the publishing house (ie. Scholastic) reads my manuscript. They like it and choose to take it on as a project. They will pay me in advance. They will find the illustrator, and they will produce, market, and distribute it. I would be in every Barnes and Noble nationwide, and they would get me there. Side note: it takes about two years from the time the manuscript is acquired to the final product on a shelf. The books you see now were sold at least two years ago.
It seems easy enough. That couldn't be further from the truth. For starters, the vast majority of major publishing houses don't open their doors to cute little me in STL with four kids and a dog, who thinks she is writing the next FANCY NANCY.
Oh NO,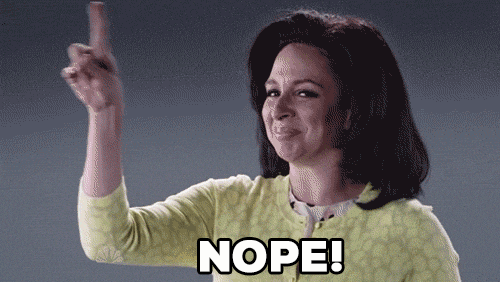 first, an author needs to find an agent. And let's circle back to the Beyoncé comment, finding an agent is just as hard as getting published. An agent represents your work to larger publishing houses. And there are only a few publishing houses, mostly independent publishing houses, that will take a book submission that is not represented by an agent. All of this mind you can take years, tons of rejection, growing an enormously thick skin and dedication to a craft that several years ago was a completely foreign subject.
Jeez Jodie, that seems like such a long road and hill to climb. Why bother? Good question, and many days, I wonder the same thing. In the end, I turn to all the fantastic stories I have read to my girls over the years. I think of the ones with torn pages and spill marks, I think of the ones I know by heart because I have read them a million times, and I think of the impact these books have had on my kids and my family. I want that; I want to be that for future families.
Additionally, I find writing and creating stories a creative outlet. I have written in journals for years and find it incredibly therapeutic. I have learned a tremendous amount about writing and how to write picture books, which, by the way, is extremely hard. You need to be on-trend or even ahead of the trend and need a full character arc in less than 500 words. Also, I'm just an author, not an author/illustrator. Thus, I'm at an even more significant disadvantage.
Regardless of the mountain I am currently climbing, I love what I'm doing. I'm tackling a goal I never saw 20 years ago. I am working, learning, and growing as a person. I am falling down and getting back up and showing my girls that you can set goals at any age and that as long as you are willing to put the hard work in, great things will come.
Do I think I will get published one day? Yes. Do I know when that day will be? Absolutely not. Am I willing to wait it out and see? Yes. Until that day comes, I write almost every day. I read picture books and do research. For those of you that want to read my work, you're in luck. I will be sprinkling in my books as blog posts. So, stay tuned!
Cheers to all our goals we set this year. May each day get you one step further up the mountain. However, be kind to yourself. There will be hiccups and crappy days, wash them down with a glass of wine or vodka, and start over the next day. Always remember you are perfectly imperfect.
If you have enjoyed reading this post or any of The Finney 411 blog posts, please share the love. Tell your friends, share your favorite blog post via Facebook or Instagram. Never miss a post by Signing up for my mailing list and following me on Instagram @thefinney411 for even more fantastic content.